Information & Referral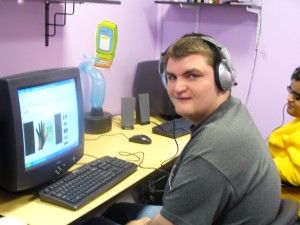 Families face many challenges in their search for appropriate and available resources and services.  Whether families are looking for a particular resource or are interested in knowing what resources exist, Family Support staff can provide direction.  Staff are knowledgeable about federal and state benefits, services available under Mass Health, Social Security, guardianship, adaptive equipment, future planning, transition services, Educational services and programs, early Intervention services, Positive Supports training, Community resources, counseling programs, specialists, support groups, and other commonly needed resources and supports requested by families.  For further information please contact the Family Support Center.
Resources, Services, and Benefits Navigation
Service Navigation is designed to assist families in caring for their family member at home by providing individualized guidance, support and problem-solving assistance, as well as help families access and coordinate potential community resources and services.  Service Navigation is available to individuals who are eligible for services through DDS.  For further information please contact the Family Support Center.
Educational Seminars
The Family Support Center offers a series of educational seminars to share information on a variety of subjects with families.   Families are asked for ideas on future training topics.  Training topics have included Future Planning, Educational Rights and Support, Social Security Benefits, Positive Behavioral Supports, Transition Services, etc.  For further information please contact Beth Bogus at ext. 3118.